Maui General Contractor: You've found McKee Construction Hawaii, Your General Contractor.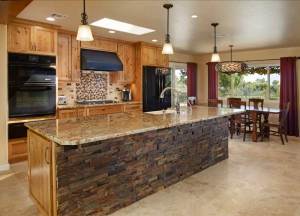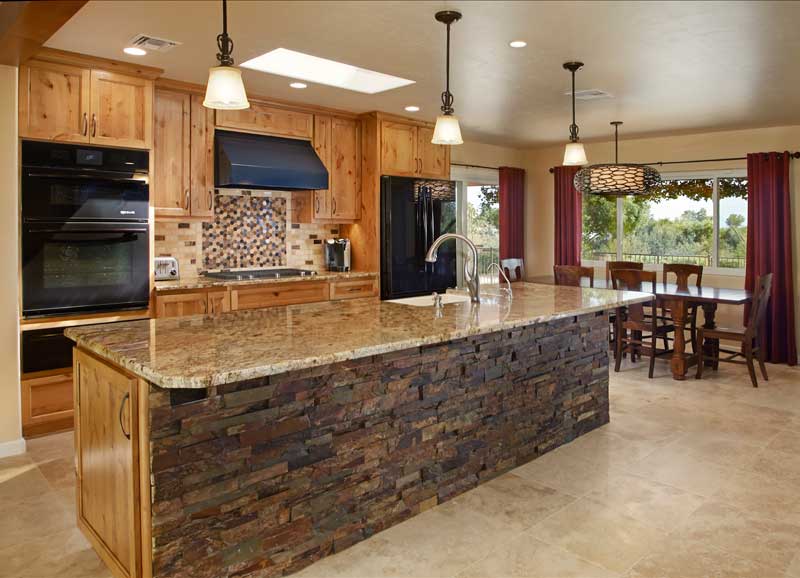 Remodeling your home? Home renovation? Need help remodeling a house or design ideas? McKee Construction is here for you.
McKee Construction is your Maui Hawaii home builder of choice. Why? Because you deserve quality and caring.
When looking for your custom home builder you need a general contractor that cares about you, and shares your vision. Choose your Maui new home builder, or renovation specialist, carefully.
With McKee, you'll have no regrets.
McKee Construction offers you the general builder you've been searching for. Offering you residential construction, renovation & remodeling for houses, apartments, commercial properties, lanai patios & more you get everything in one place.

Luxury Maui Hawaii construction & remodeling made easy. Your key to luxury living.
What You Get: Residential General Contractor
McKee Construction will help you complete your Maui area construction and remodeling project with ease. Construction services you can get include:
CAD, Drawings & Plans, 3D Design, Permits
3D computer imagery for you to preview your ideas
Lifelike photo-realistic previews
Residential & Commercial
New Construction
Remodeling
Hotel Renovations Experience with Live Projects and Permitting Requirements
Mold & Mildew Control
Green Building & More
Why Choose McKee?
To make it easy. With McKee you'll sleep better at night knowing that your project is being handled by qualified Quality Building Professionals.
Easy Remodeling
Easy Construction
Design, View, Build
One Company Team
Hassle-Free Stress-Free
There for you from Start to Finish
Quality AND Caring
Clear Communication
Custom Built to YOUR Specs
NO KNOCKOFFS
Faster Turnaround
In and Out Quickly
Done Right the First Time
Do It Once, Do It Right
We Always Go The Extra Mile For YOU. Why Wait?
What's New: Top Quality Maui Construction
Fabulous & Functional Interior Design
Lori Carroll & Associates & McKee Construction Maui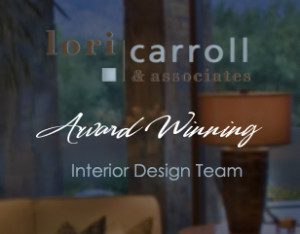 Lori Carroll of Lori Carroll & Associates (LCA) can bring your project the rewards that only a well designed interior space can bring. This is why McKee Construction works with Lori guaranteeing that your interior design is functional and has great form. LCA recently celebrated thirty years of Maui area interior design. From Lori's site:
"Pursue your design dreams with Lori Carroll & Associates.
Our focus is simple – creating beautiful environments that will brighten your mood and bring contentment to the places you live and work. Inspired by the southwest's natural richness, Lori Carroll's distinctive style captures the imagination and conveys the mystique of the native landscape, both inside and out. Natural color tones and bold contrasts are artfully blended to bring about all the elements necessary to achieve the ultimate lifestyle.
Whether the project is a quaint, vacation casita or a sprawling desert estate, Lori and her team offer a level of professionalism and creativity that is unsurpassed."
Let McKee Construction and Lori Carroll & Associates bring your project the timeless form and function only a top notch interior design can bring. Click Here for Lori's Maui Interior Design Web Site
Houzz.com for Your Maui Design Ideas
McKee Construction Recommends Houzz.com for a Powerful Easy Design Tool for Your Ideas & Project Planning
Houzz.com was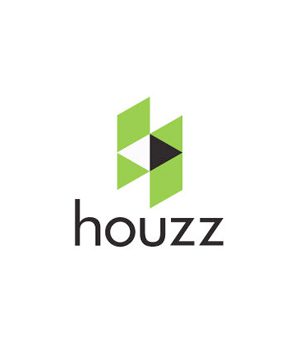 started by a couple who had recently "gone through" a remodel. They were thinking how much easier it would have been to have access to beautiful design ideas and a way to save them all in one place. So they created Houzz.com with exactly those tools and more.
McKee Construction is on Houzz.com, and recommends you be too. Houzz can help you find the best remodeling ideas, for renovations, kitchen, bath and more. Houzz can also help for new home construction interior design ideas. All you have to do is set up an account and start browsing, save to an idea book, and go.
You can then share your ideas by sharing your "Ideabooks" with us. You can share with family and friends too, for more feedback and suggestions. Houzz.com is a powerful tool that will help you with your project.
Testimonials
Monica & Dave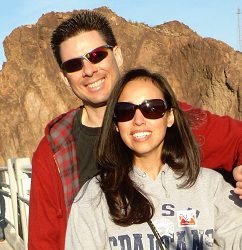 I wanted to let your company know how thankful we are for the job that Jeff and Jesse did with remodeling our house into that of our "dream home".
Kristin & Cory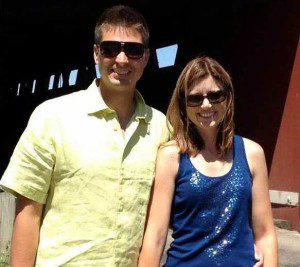 If you're looking for a general contractor / home remodeling services, I highly recommend McKee Construction & Remodeling.
Computer Preview: See Your Project In 3d First
See Your Dream Home in Photorealistic 3D First
Wonder what your project will look like before you commit? With McKee you not only have access to all phases of construction and remodeling services, but you can see your imagination brought to life in full 3D before you start.
You can see your dream home before you start any construction or remodeling project. You can view a very accurate virtual tour 'rendering' of your project before you start.
These images and animations are a 3d "virtual" digital creation of what your vision will look like, both still images, and animations if you desire. (Click the 3D Gallery image to the right for a new window with some samples at our partner web site Spatial Graphic.)
Full 3D Computer Graphic Design
McKee Construction & Remodeling optionally offers you full 3D design for your project. With new construction or remodeling you can take advantage of seeing an accurate 3d digital rendering of the finished product before you commit to the project if you desire. You can "walk through" your space before it's built. So why worry? Choose McKee Construction. The process is as easy as one two three. Make it happen.
* Design * 3D Model *  Build * Move In *
No job is too big, or too small, to deserve the best of everything. You are not alone.
Water Damage Repair & Waterproofing – Stop Mold Cold
McKee Construction, Your Schluter Waterproofing Contractor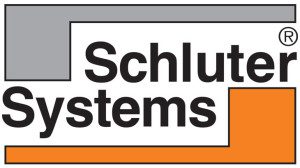 "No More Mold & Mildew, GUARANTEED"
McKee Construction & Remodeling is pleased to offer you the superior unparalleled performance of Schluter Waterproofing Systems. In Maui, and all of Hawaii, water can wreak havoc with your home. Well, no more. Give Jesse a call and find out how you can stop water in its tracks, guaranteed in writing for you. Rest easy with McKee Construction waterproofing using the superior Schluter System.
These waterproofing systems have been proven to stop water permanently, ending mold & mildew, rot associated with water leakage, and the health-risks and decay associated with them. Waterproofing is extremely important for Maui and all of the Hawaii area. You can't get a more permanent or better waterproofing system for any construction project than the Schluter System. McKee Construction guarantees this for you, in writing.
What is Schluter?
The Schluter System is a waterproofing underlayment system proven to stop water penetration, period. This German engineered system will stop mold and mildew in its tracks. You'll never have water problems with a Schluter install by McKee Construction. Enjoy the health and security of a Schluter waterproofing system now.
*Interesting Note: The Schluter waterproofing system originated as a tile waterproofing system that has since grown to include many other applications. You can't beat Schluter to stop water and beat mold and mildew with incredibly long lasting installations. McKee Construction brings you Schluter expertise and installation you can count on. GUARANTEED. In Writing.
Do it once, Do it right. Schluter Puts the "Proof" in Waterproof
Click Here for some Schluter Systems History
Kerdi Showers
Click for the Schluter Youtube Channel
Keeping Your Job Site Clean with ZIPWALL
We all know that remodeling and construction can make a major mess and interfere with our day to day lives. But it doesn't have to be that way. What many don't know is that there is a way to minimize the mess, and intrusion, and leave your home virtually untouched each evening in terms of day to day living. We mean DURING, yes even DURING, your remodel. How? By completely isolating the work space from the rest of your home. Introducing the Zipwall Dust Barrier System. Let McKee Construction show you how:
What is Zipwall?
Zipwall is an award-winning portable plastic barrier that creates a hermetically sealed space for construction sites.
Whats are the benefits of using the Zipwall Barrier System?
Easily and quickly assembled by one person, without the need of ladders or tape.
Portable
Reusable
Hermetically seal your job site, keeping out common construction debris and mess such as dust, paint, overspray, paint odor, and more.
Protect your family and belongings during construction.
Cleaner job site.
Allows for occupation of the building/house during construction.
Usable on walls up to 20' tall.
How does Zipwall work?
Zipwall Awards
Limited only by your imagination, you'll love your premium luxury Maui general contractor, serving all of Maui County Hawaii including :
West Maui: Lahaina HI zip code 96761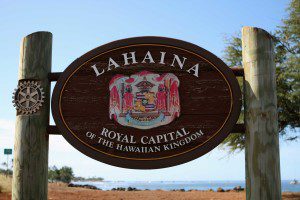 Pineapple Hill, HI
Kapalua, HI
Launiupoko, HI
Napili-Honokowai, HI
Kaanapali, HI
Olowalu, HI
Mahinahina, HI
Kakana, HI
Napili, HI
Kihei Hawaii: Zip Code 96753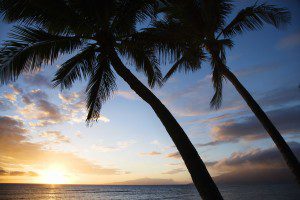 Kihei, HI
Wailea, HI
Makena, HI
Maalaea, HI
Keokea, HI
Honokowai, HI
Upcountry Maui: Middle of the Island: Zip Code 96768
Olinda, HI
Pukalani, HI
Haliimaile, HI
Makawao, HI
Haiku-Pauwela, HI
Haleakala National Park Vicinity
Paia Hawaii Zip Code 96779
Paia, HI
Waihee, HI
Northern Coast Maui Hawaii